If you would like to join our league this spring, sign up online or contact us to find out more information.
ALTERNATIVELY, you can also register using this Registration Form below - mail form and check to:
MSBA
PO Box 592
Maple Shade, NJ 08052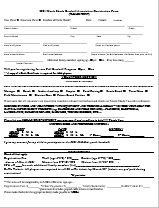 Email
Our Leagues Enjoy:
8 Week Seasons Including Playoffs
Equipment & Facilities Provided
Least expensive programs in South Jersey
Umpires for Minors and Majors
Spring, Tournament and Fall Baseball seasons
Next Board meeting:

2nd Thursday of every month - 600PM
Connect with us:
Welcome to the new website of Maple Shade Youth Baseball
Please visit our sponsors page and help support the
businesses that support Maple Shade Youth Baseball!
9/29/2020
Hello All
MSYB Executive Board would like to remind our baseball families to continue follow all CDC and State guidelines while attending our Fall Ball games.
MSYB would like to again share our suggested guidelines from our League......
Instead of using benches in the dugout area, players and coaches are encouraged to bring and sit in their own chair which should all be spaced 6 feet apart from one another.
When social distancing is possible, players and coaches will not be required to wear masks in the field of play.
Spectators/Parents
No spectators will be permitted behind the backstops or near the dugouts.
Spectators will be permitted in the areas from the outfield and area past the dugouts.
Spectators/Parents are asked to wear masks if social distancing is not possible. As a friendly reminder, please make sure to properly screen your child before bringing him to baseball practice or games, following the CDC guidelines for the symptoms of COVID-19.
Thank you, in advance, for following these safety guidelines as we continue to provide the best baseball experience possible for our Maple Shade players.
Click here to sign up for the 2021 Maple Shade Spring Season.
Watch this video tutorial if you need help signing up online.

We know that sports are a huge part of your life experience and we continue to take steps to improve our Baseball program. We will be posting highlight videos and photos that will be created during this upcoming spring, tournament, and fall ball seasons.

Our Mission: The purpose of our league is to develop and operate a baseball program in affiliation with Cal Ripken Baseball, in conformity with and pursuant to Babe Ruth Baseball Incorporated.